Course details
Charge plan ♪ Time ∞ ★ Over 150 whiskey + 10 seasonal sake ○ OK ★ VIP private room commitment ♪ 9 items 7000 yen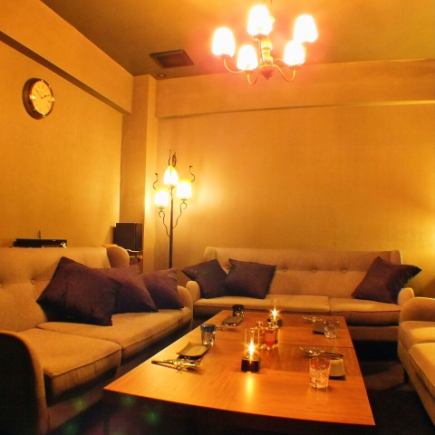 By using a coupon7000 yen
All-you-can-drink available

All you can drink whiskey 150 kinds, soft drinks are also attached.
Reservation deadline

Visit of the desired date of the previous day until 16 pm
Available days for reservation

Monday - Saturday, Sunday and public holiday
【5000 yen minutes room charge ⇒ 0 yen ♪】 Whiskey is all you can drink more than 150 kinds.Sake sauces vary according to the season.The private room is fully soundproofed.
Course menu
● raw ham of Caesar salad
● Hot Potato Fries
Deep-fried birds
With ahijyo bucket
● Two kinds of pasta of the day
● Today's pizza
● Sirloin Steak
● Today's dessert
★ ☆ example of a day ☆ ★
● Raw Ham Salad with Homemade Caesar Dressing.
● Hot Potato Fly Our specialty rock salt and pepper are perfect for drinking Hokuhoku potato
● Tempered hot fried chicken juicy
● Seafood Achilles Scallops, Shrimps, Mushrooms
● Today's pasta two kinds meat sauce, carbonara
● Today's Pizza Margherita, thin cloth Napoli pizza close.
● Sirloin Steak Baked carefully selected sirloin with special sauce and salt
● Homemade cheesecake rare cheesecake.Popular with men with higher age
For details, please contact directly to the store.
All-you-can-drink menu
·Soft drink
· Oolong tea, orange juice, grapefruit juice cola, ginger ale, coffee (hot / ice) tea (hot / ice) coffee cappuccino (hot / ice) espresso
·Whisky
· Japanese whiskey, blended, bourbon, scotch A wide range of items are available (Yamazaki, Hakushu, Old par, Wild Turkey, Fore Rose etc)
·Sake
· Seasonal sake of Niigata is available (Uonuma, Kirin mountain, etc.)
2018/09/19 update